If you end a conversation manually or if it's ended automatically after 30 days, you can find this conversation in the Message Center under "All conversations" or in the respective contact profile under "Contacts". There you can continue the conversation or start a new one:

What happens to ended conversations?
All conversations with a particular contact can also be viewed in the Message Center under "Contacts" or directly in the chat (on the right in the "All conversations" section).
Every time a conversation is ended by the operator, but the contact writes a new message, a new conversation is created in the Message Center. However, this new conversation is added on to the previous conversation. Older messages can be viewed by clicking the "Show related conversation" button, which appears at the very beginning of a new conversation:

This allows you to quickly view the previous conversation and revisit any unresolved topics. This process happens every time the contact writes another message in a previously started chat - i.e. continues a conversation. In the Message Center, individual conversations appear in relation to each other, and the contact can view previous conversations by clicking the "Load earlier messages" button: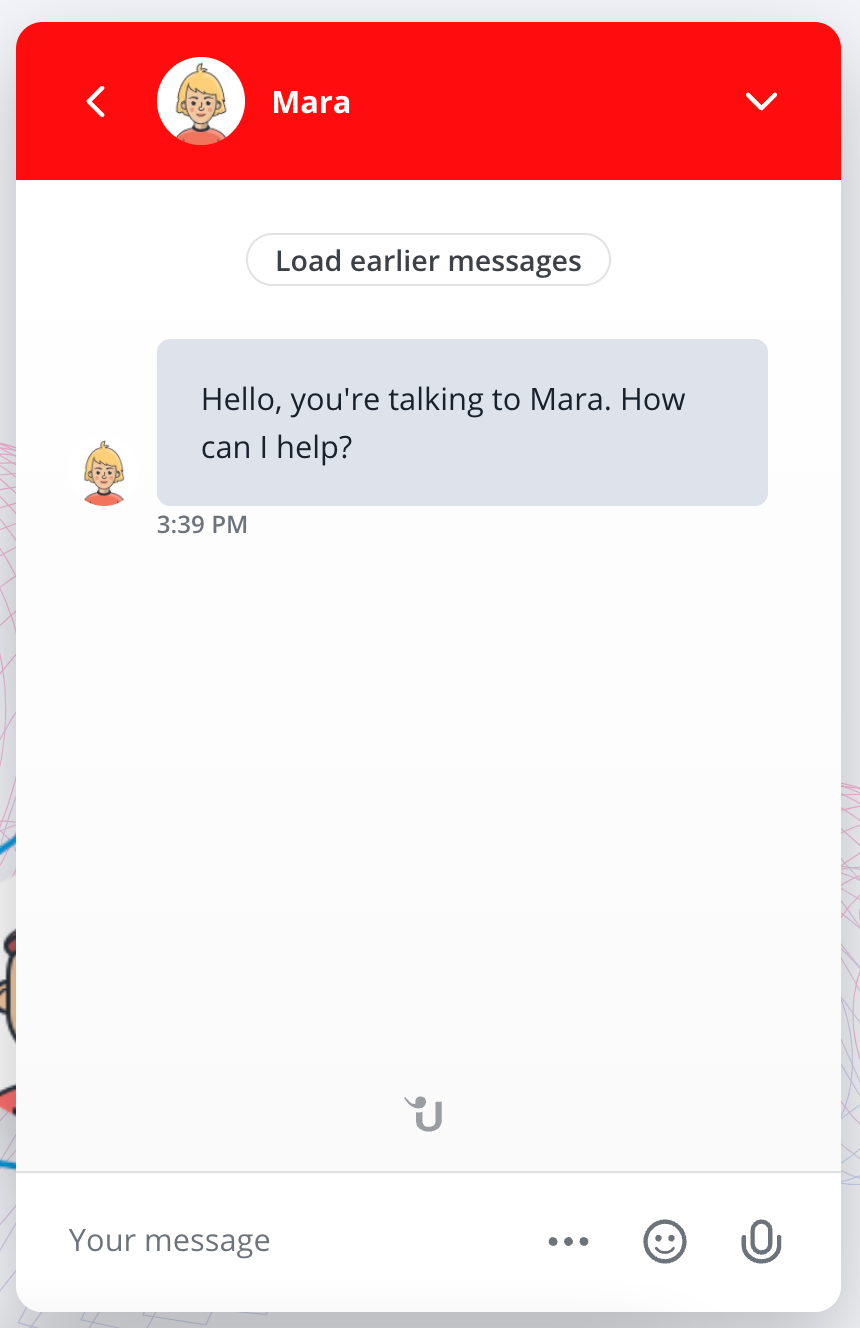 For chatbots connected to Userlike in firewall mode to forward chats to human operators, you can set the behavior after forwarding in the
widget settings
under "Channels." Here you can select whether finished or inactive conversations should be continued by the chatbot:

These settings have the following effect: If the contact continues an existing conversation that has already been ended by a human operator or is inactive, thus creating a new conversation, the chatbot will take over again. However, the different conversations (from both the chatbot and human operator) will still be connected as described above.