So, let's get it set up that way: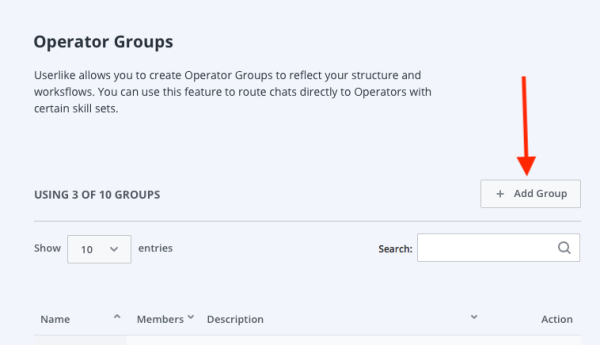 2.) Give your group a unique name and a description (the description is optional). Click on create group.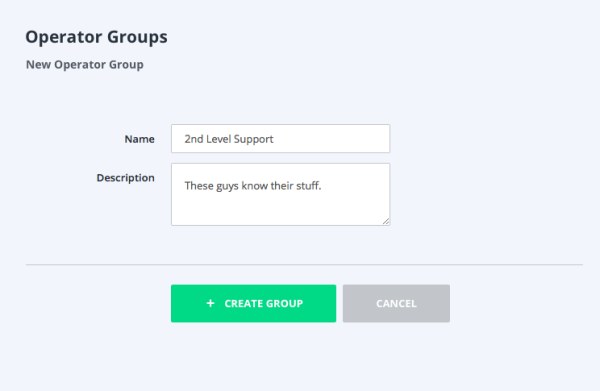 Now that you've created the group, you need to put some Operators in it.
4.) Here, go to the Group drop-down menu and select the group, then click on Update settings, as shown here: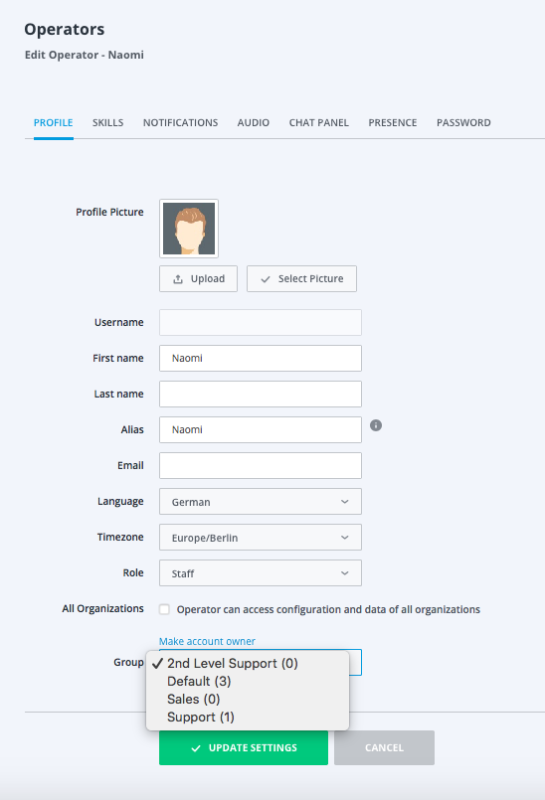 5.) Repeat this procedure with all the operators you want to be reachable only after having the chat forwarded to them.