Starting from our 
Flex package
, you can manage multiple organizations in one account. Each organization has its own configuration, i.e. its own widgets, operator accounts, macros, etc.
How do I create a new organization in my account?
You can find the 
organization overview
 in your dashboard in the left menu, via Account > Organizations. Here you can create new organizations:

You can define different settings per organization, like the language, time zone or when stored data should be deleted automatically: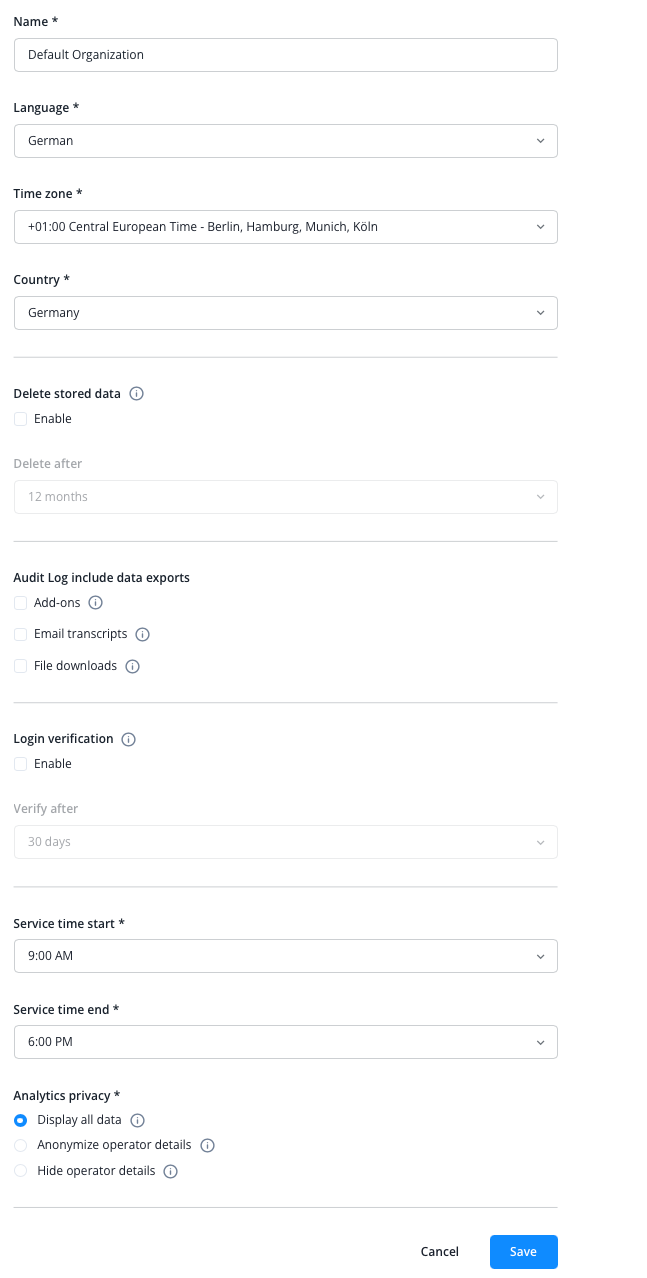 Note:
Please note that the time zone and service times you set affect other widget settings. For example, if you hide the chat button outside your service times (FAQ: 
What about when I am not online?
), it will be according to the time zone you specified in these settings.
How do I assign operators to the respective organizations?
If you work with several organizations and want to create a new operator (via the 
operator overview
), you will see the option "All organizations" within the "Organizations" tab. If you check this box, the operator will have access to the settings and data of all organizations: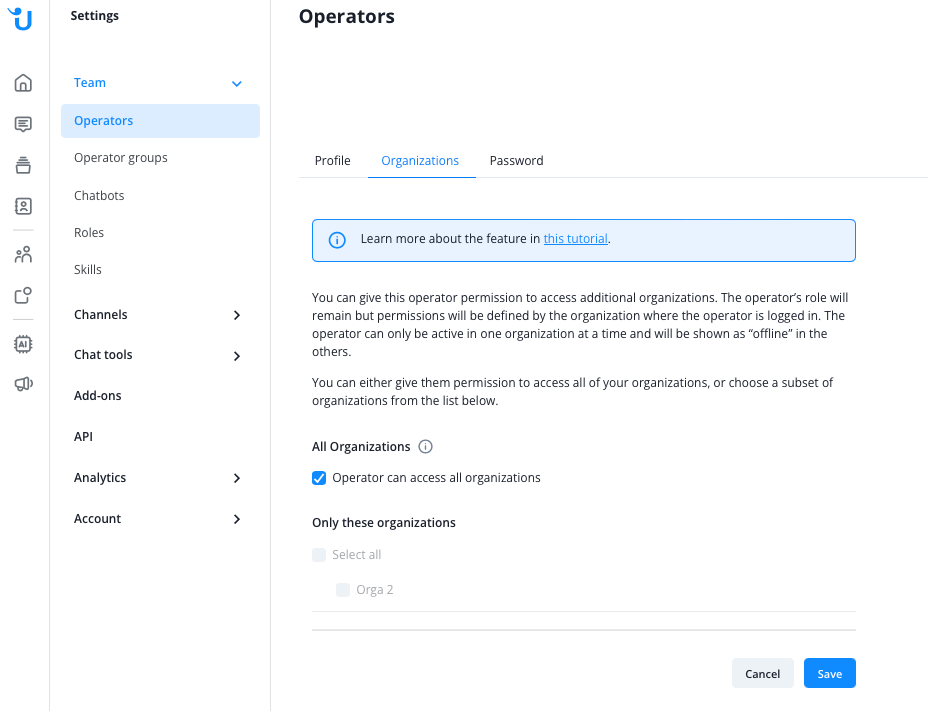 Note:
Please make sure that at least one operator is created per organization.
How can I switch between different organizations within my account?
To do this, click on your profile picture icon at the bottom left of the dashboard. Then choose the Organizations switch button.