Show your contacts your product or help them with IT problems by using our video and screen sharing function. A call can only be started by an operator. Choose if you want a voice or video call. During the call you can share your screen or take a look at the screen of your contact.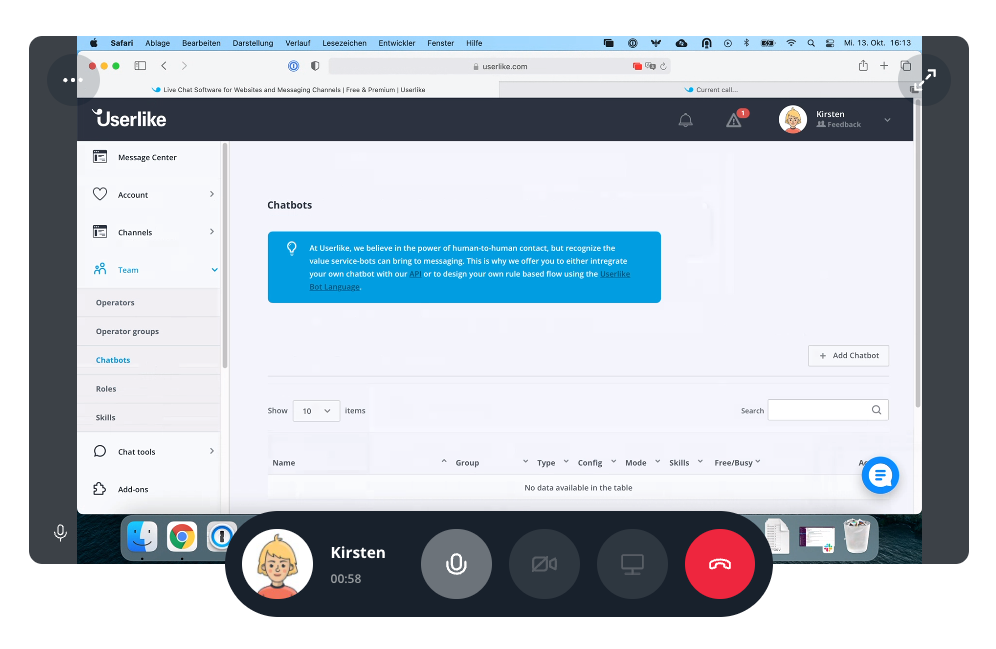 Moreover, you can guide your contacts to specific parts of your website with our
Push Macro functionality
, and follow them by viewing their URL path in the Message Center. These features don't require any external add-ons or integrations.