The WhatsApp integration is available in all paid plans with our current 
pricing
 and works via the official WhatsApp Business API. You can access the API through Userlike and Facebook's official solution provider, 360dialog. Afterwards, you can receive WhatsApp messages from your customers in Userlike, meaning that your customer uses WhatsApp on his smartphone/iPhone to send requests to your company. You, on the other hand, will use the Userlike Message Center in order to reply to them. Within the Message Center, in addition to website chats, you'll receive WhatsApp messages and requests from other channels, e.g. SMS. Your operators thereby use a single software for all customer communication.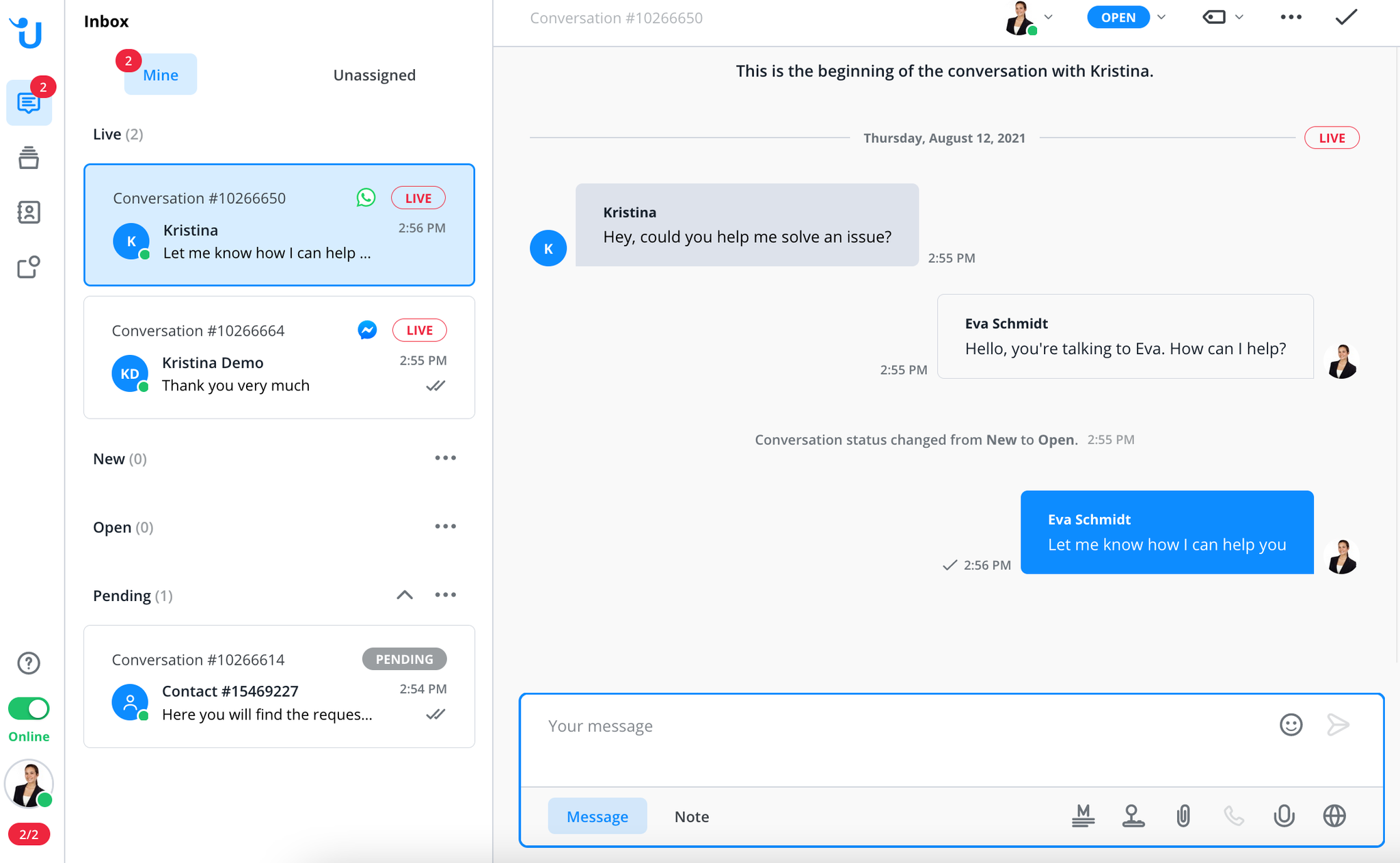 Screenshot from the Message Center with conversations from multiple channels. By looking at the corresponding messenger icon, your operators can see which channel was used to start the conversation. If there is no icon displayed, the conversation originated from your website.
WhatsApp protects its users from unwanted messages, which is why only direct communication between individual contacts and the company is possible. The conversation is started by the contact. You can then reply freely within 24 hours. After 24 hours, you can use
message templates
to reach out to your contact. Bulk transmission of automated messages, e.g. newsletters, is not permitted. You'll find details about the requirements in this 
tutorial
.
In addition, we've summarized the information about the WhatsApp Business API in 
this video
.