When is an operator automatically deactivated?
If you have recently downgraded your account to a lower package (for example, from "Corporate" to "Team"), you will notice that there are locked operators in your account that can no longer be used.
Here
you can see how many operators each package contains.
If there are locked operator profiles that you want to continue using, delete another profile that is still active. This will free up an operator slot and allow you to reactivate the desired profile.
You can easily activate the locked operator in the
operator overview
. This is done by clicking on the button under the "Actions" label on the right side: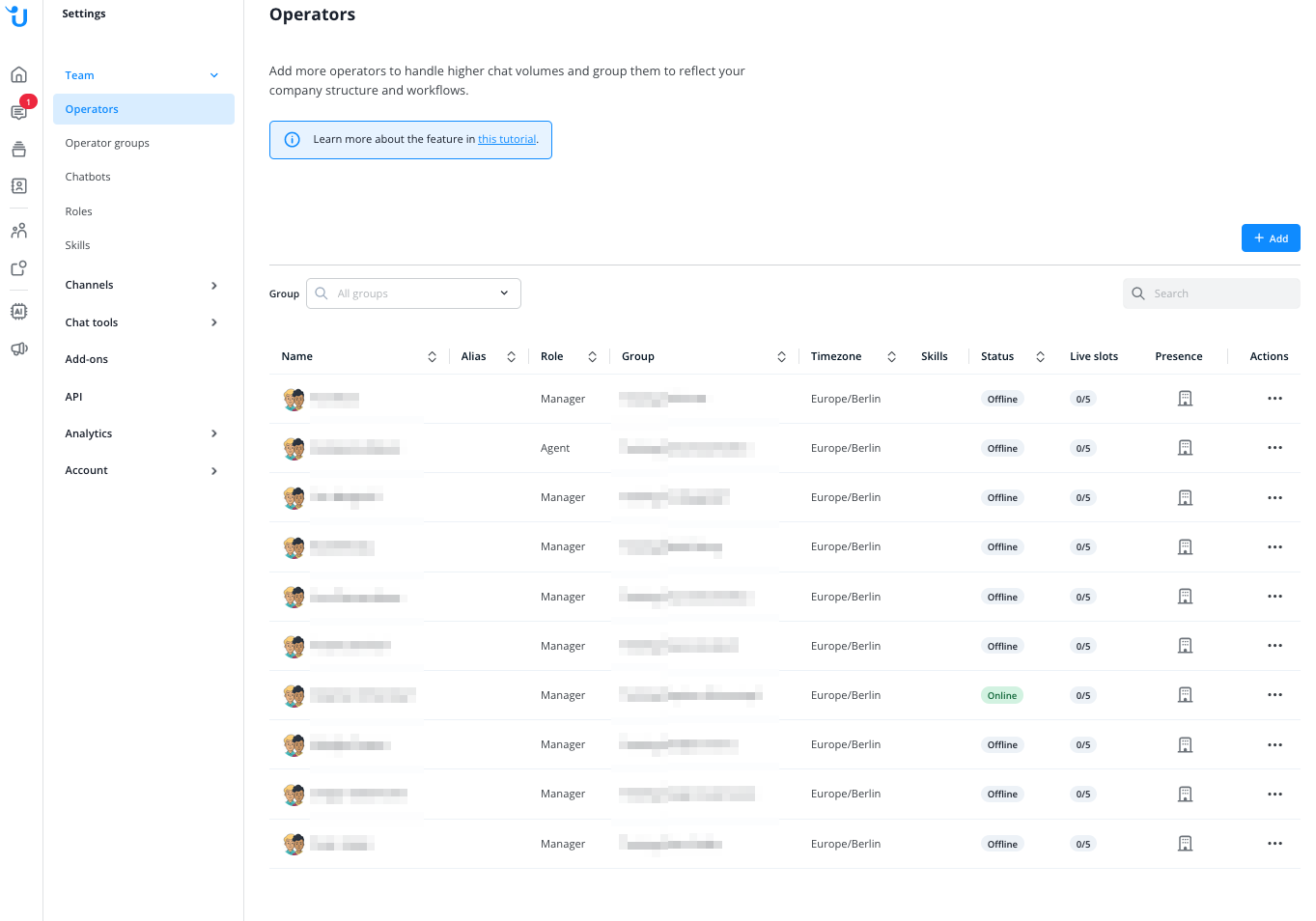 How can I deactivate an operator manually?
If you do not want to use certain operators at the moment, there is also the possibility to deactivate operators. To do this, click on the 3-dot-icon right to the profile and select "Disable":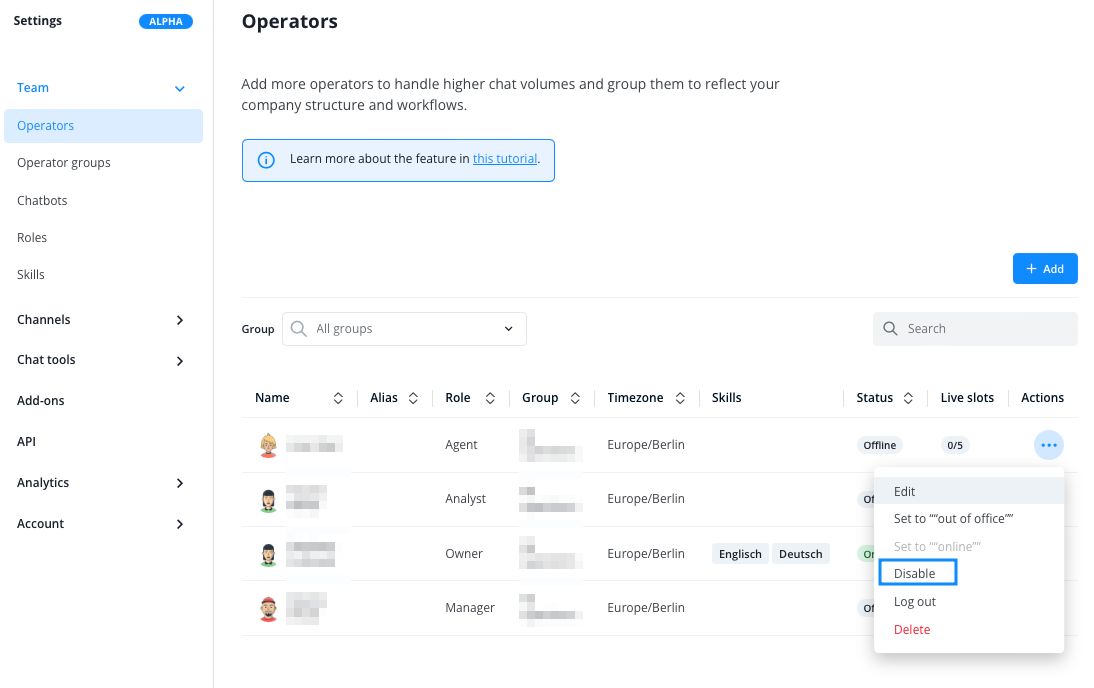 Disabled operators also count as operators and therefore block a space. If you need this space, you will have to delete the operator permanently.