Starting from our 
Team plan
, we offer the option to start audio or video calls directly in Userlike. The feature is integrated into the chat - so you can start calls directly in the chat window. All of your communication is bundled in one place.
You can activate this feature in the 
Widget Editor
. In the 
Widget Overview
, choose the respective widget and open the tab CHAT > Behavior. Scroll down to "Calls":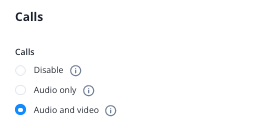 Choose if you want to enable audio and video calls or only audio. Screen sharing is also available.
Note:
Only operators can initiate a call, not your contacts. As long as operators are in a call, they don't receive new conversations. New incoming chats are routed automatically to available colleagues.
You can find the feature in the 
Message Center
 below the text input field. Please note that this feature is only available when the contact is online.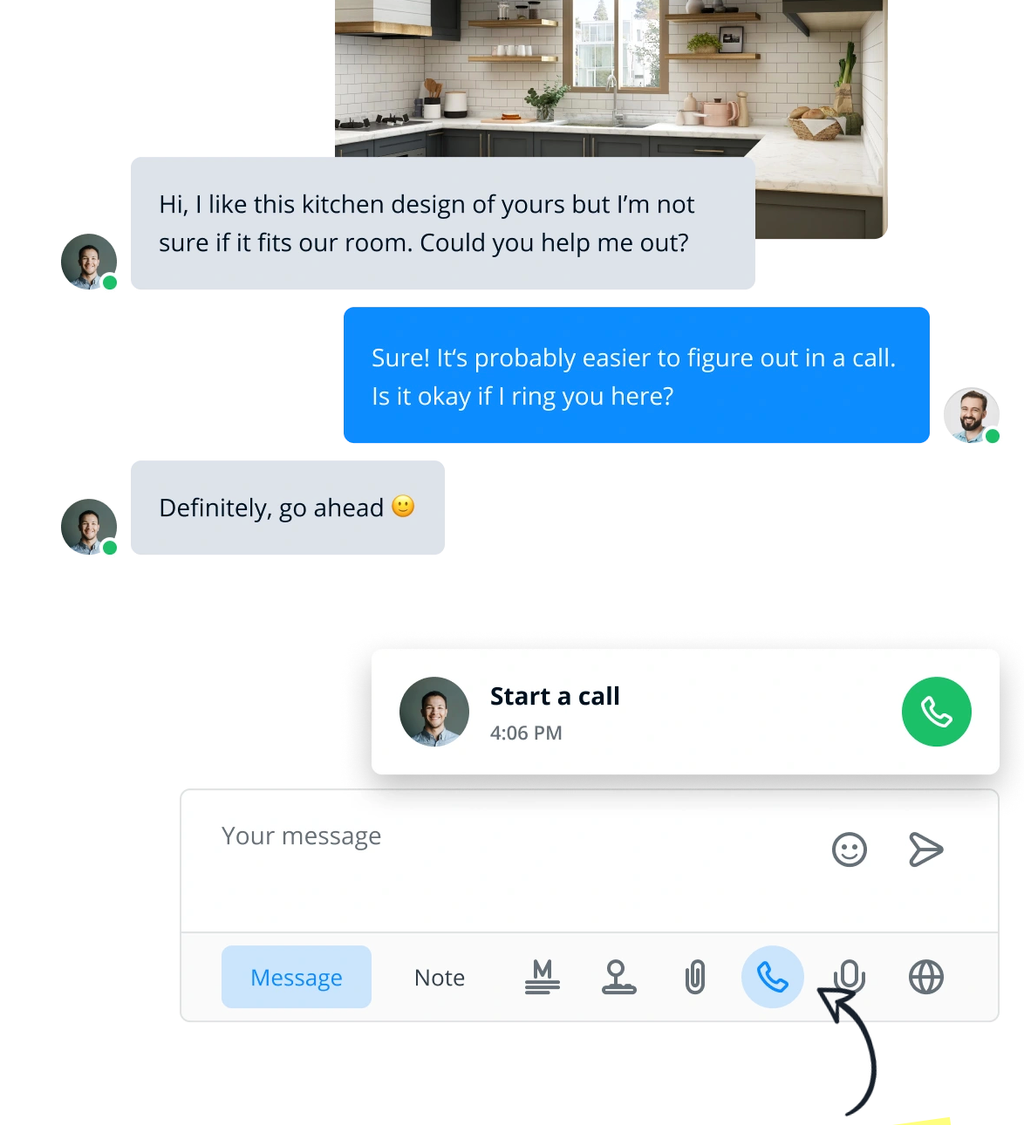 When you click on the phone icon, a green button appears. Click it to start a call. This will open a new tab where you can prepare for the call. Your browser may first ask you for access rights to your microphone and camera, which you must allow to be able to make calls.
The operators can then adjust the audio settings and visual effects via the menu in the upper left corner. You can choose to blur your background or select an individual video background.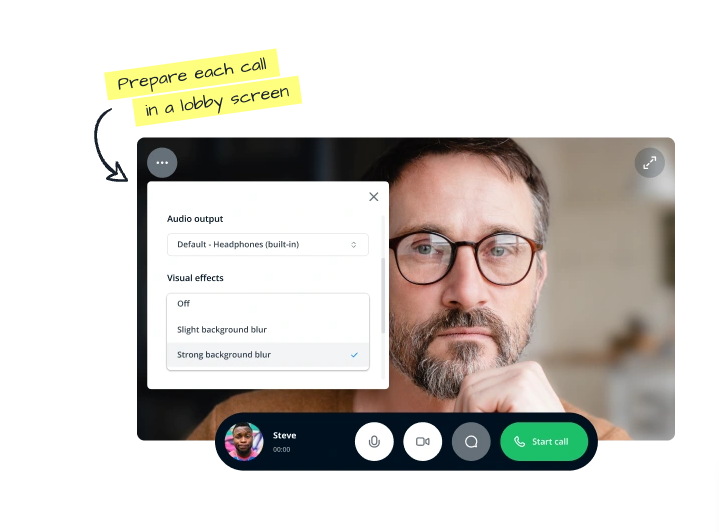 In this menu you will also find the option to transfer the call to another device. To do this, scan the displayed QR code with a mobile device.
Your contact will see the call in the chat window like in the image below and the call preparation page will open when they accept the call: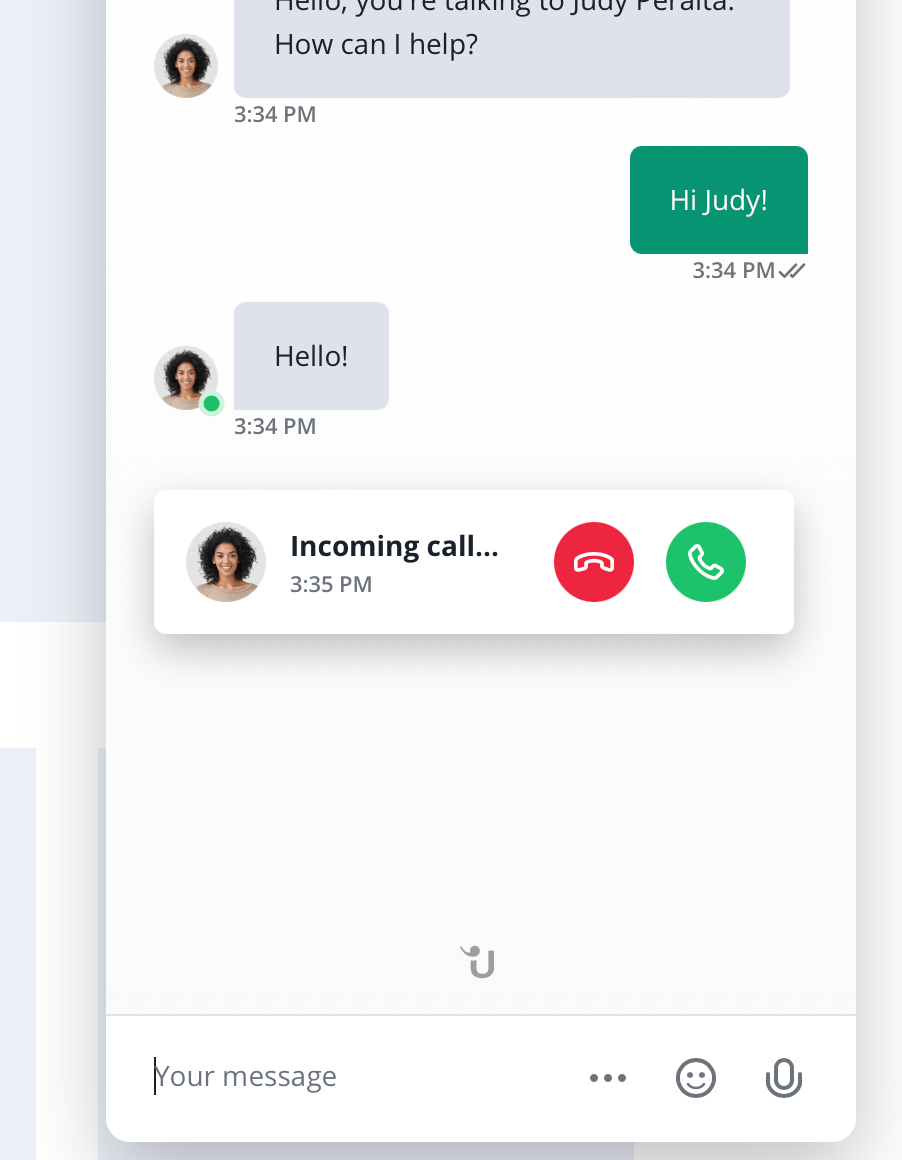 Note:
We recommend using the Note function to summarize important information from the call. That way you have a record of what was discussed as a reference for future interactions.