Please see our important notes on cancelling a Whatsapp Business API before you connect your phone number, as well as the restrictions and waiting periods associated with the cancellation:
How can I place a cancellation for the WhatsApp Business API?
Are you currently in trial and want to test out our whatsapp channel?
We suggest you use a temporary telephone number to test it out and switch to your normal number if you like it and want to use it permanently.
---
It helps if you already have 
a verified Business Manager account on Facebook
, since it can speed up the process. If your Business Manager account is not yet verified, you will be able to complete verification during the submission process.
You can create a new Facebook Business Account or connect to an existing one during the signup process.
To receive WhatsApp Business API access, you will need the following:
A valid business phone number that meets the following criteria:
It has a country and area code, such as landline and mobile numbers It's owned by you It can receive voice calls or SMS It's not a short code It's not yet used in the another Meta product, service or platform
A signup form link, which triggeres when you click the "Add WhatsApp channel" link under Channels > Messaging Apps inside your dashboard.
A popup then appears (be sure to allow popups for Userlike), to guide you through the whole process:
Begin with either creating a new account with our partner company 360dialog or login, if you have an existing account. You can also choose to sign up with your Facebook account.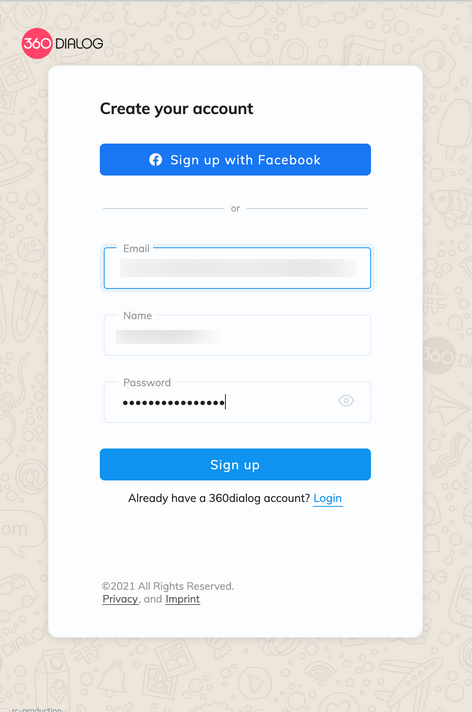 Be sure to check the options correctly in the next step, then continue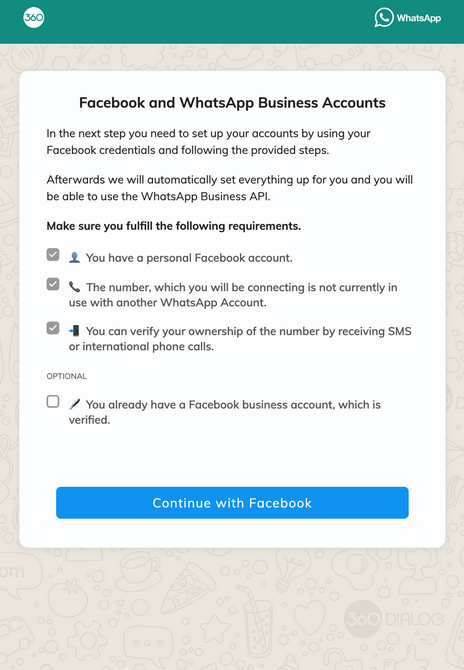 Next, another popup opens up to connect your facebook account to your 360dialog account. If you are already logged in with your correct Facebook account, you can continue, otherwise you now need to login or select another account.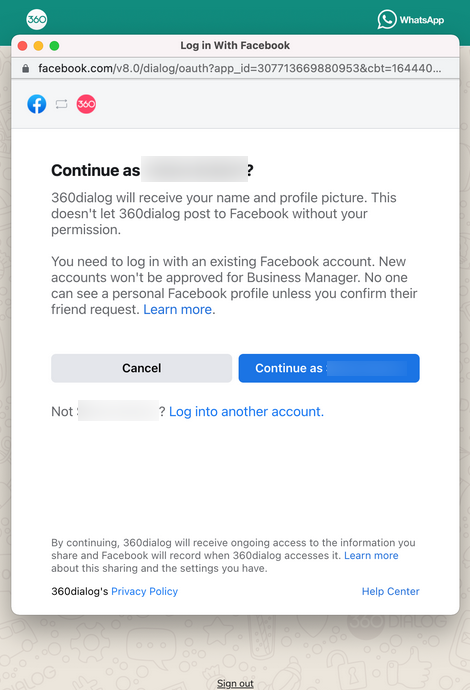 Here you add the telephone number, that your audience will see. Please make sure it is a number not yet used in another Meta product, service or platform.You need to verify the number either with a text message or a voice call.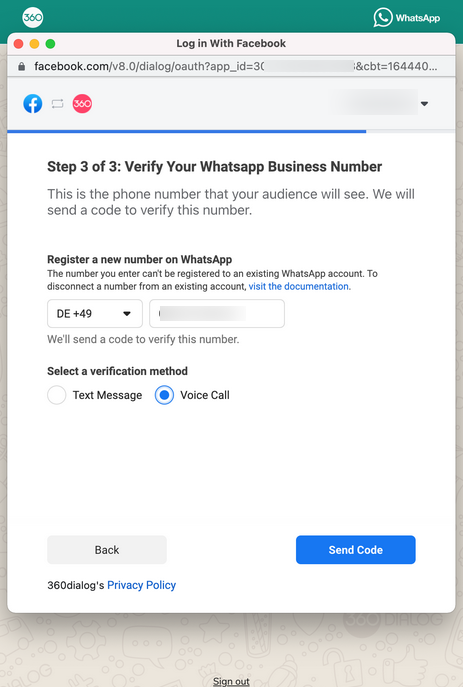 The following message confirms creation and verification. You can already then send a limited number of messages to a limited number of users right now. If you need the full access, you'll need to request business verification through the link.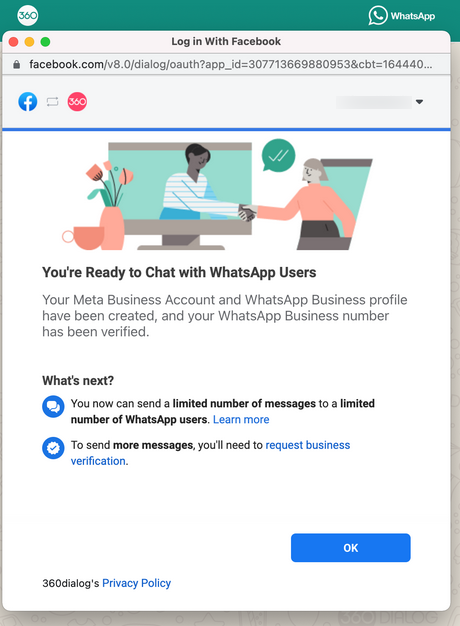 360dialog also confirms that it has been created and will begin to prepare your account.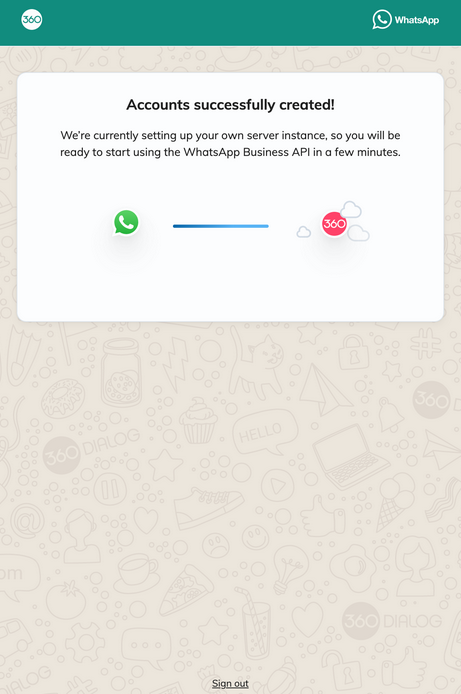 Here you need to give the partner (in this case Userlike) permission to access the WhatsApp Business API for your specific numbers. You can select them or add a new number.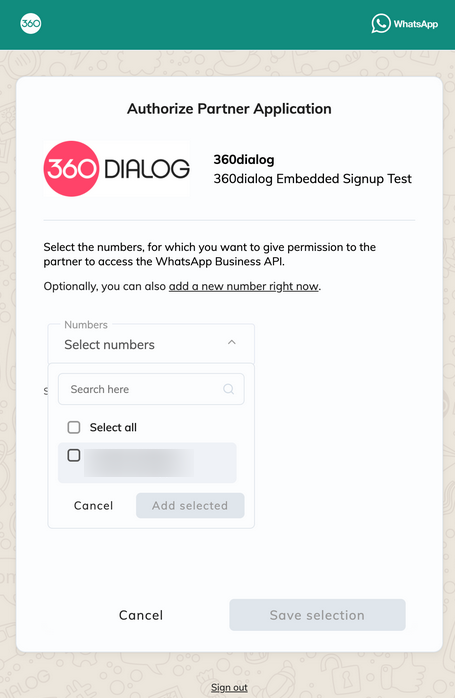 Once the process is complete, you receive all the necessary information to connect Userlike to the WhatsApp Business API.
For each WhatsApp Business number that you want to connect to Userlike, you have to create a WhatsApp channel.
Channel name: Name of your WhatsApp channel, not displayed to contacts.
API key: The API key will be filled in automatically after the setup process is completed.
Various fields For basic information about your company.
Widget: Select the widget you want to use for your WhatsApp Channel.
You should select and verify your business within the Security Center, or follow the steps in order to get your business verified based on the documents required by Facebook for your country.
To learn more about how to verify your business, please visit the following URL