If you are on our Team or Corporate plan, and pay via credit card or SEPA payment, you can add up to four additional operator seats directly in your dashboard. The cost for extra operators depends on your initial plan and duration (monthly or yearly).
You can add operator seats via the Subscription page. 
To do this, open the 
Message Center.
 In the left menu you then navigate to Settings > Account > Subscription
. Below "Extra operator seats" you see the option to "Manage seats". You can then click to choose how many seats you want to add. The respective price per seat and month will be displayed.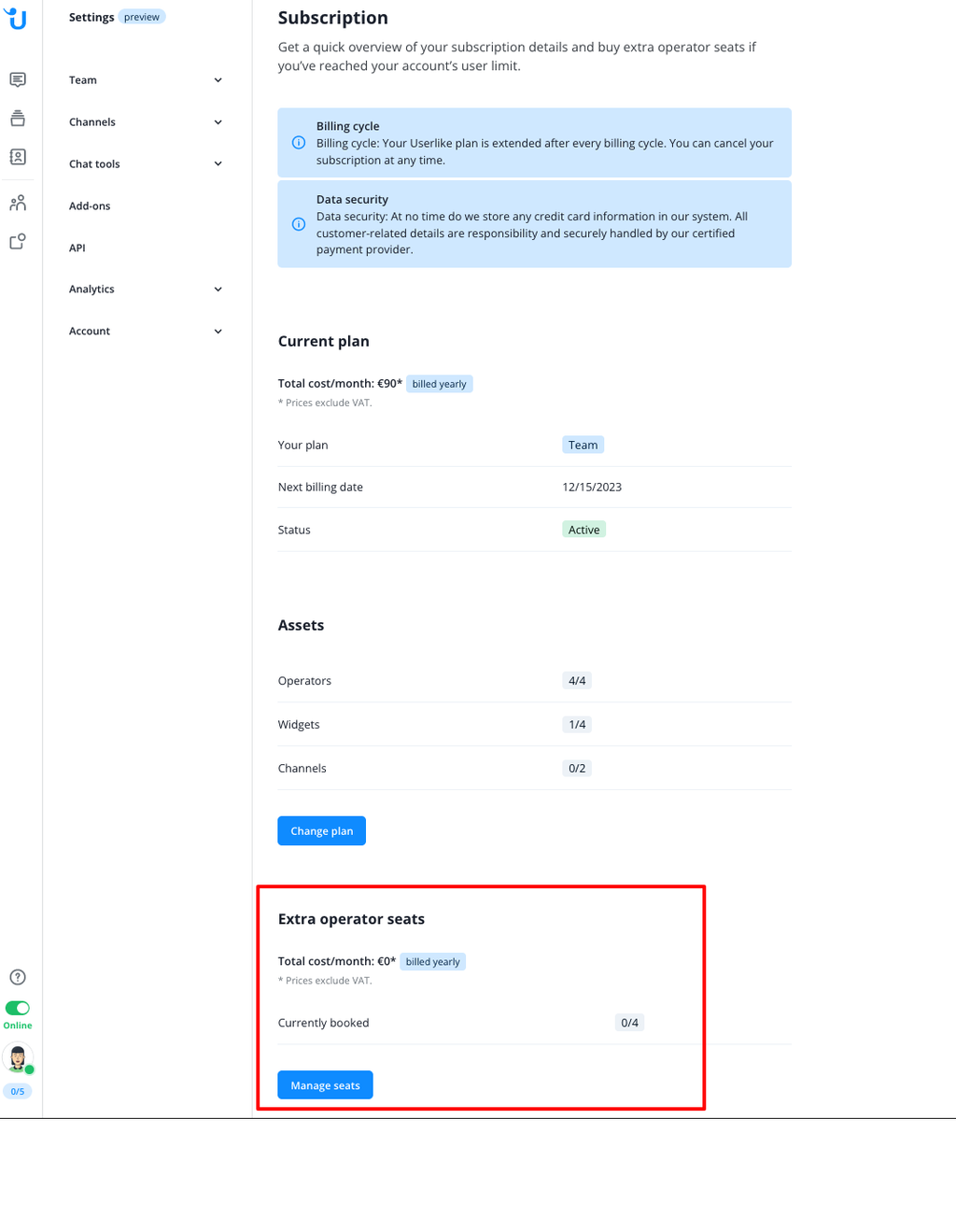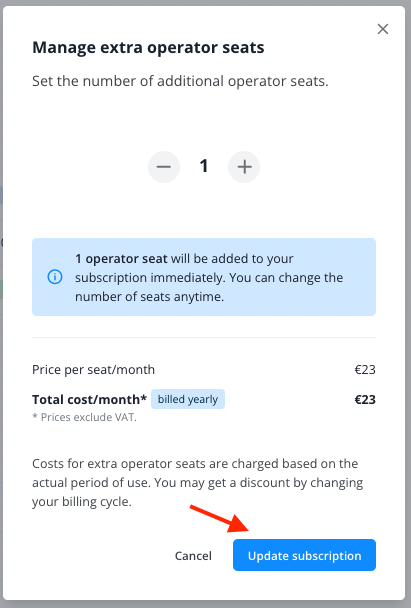 After updating the subscription, the additional seats will be shown in your account settings via Account > Subscription.
Note:
Only the account owner can add extra operator seats.
Billing occurs once additional operators are added, so the current billing will be adjusted to reflect this. The full price is then charged in the next period.