In order to never miss a chat, you can set up browser and audio notifications. The operator activates all notifications in their Message Center under "Settings" (click on the profile picture down left).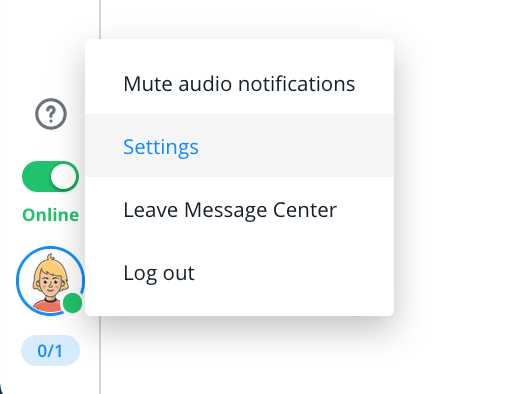 There is a default sound for the audio notifications. In addition, there is an Inactivity Timer for which you can choose from three different sounds. The Inactivity Timer is an additional audio notification that you will hear when a message from the contact is waiting. You can also set a repeat interval for the Inactivity Timer. For example, if your repeat interval is set to 20 seconds, you will hear a sound every 20 seconds until you respond. This repeat interval timer is similar to a ringing phone.
For all notifications to work properly, they should be allowed in your browser. You can do this in Chrome and Firefox, for example, by clicking the small lock next to the URL.